Vegan Coffee Creamer Review | Food with Feeling
Looking for a delicious and frothy vegan creamer for your morning (and afternoon) coffee? I've got you covered! I've tried MANY dairy free creamers lately and I'm going to let you know what I think of all of them below!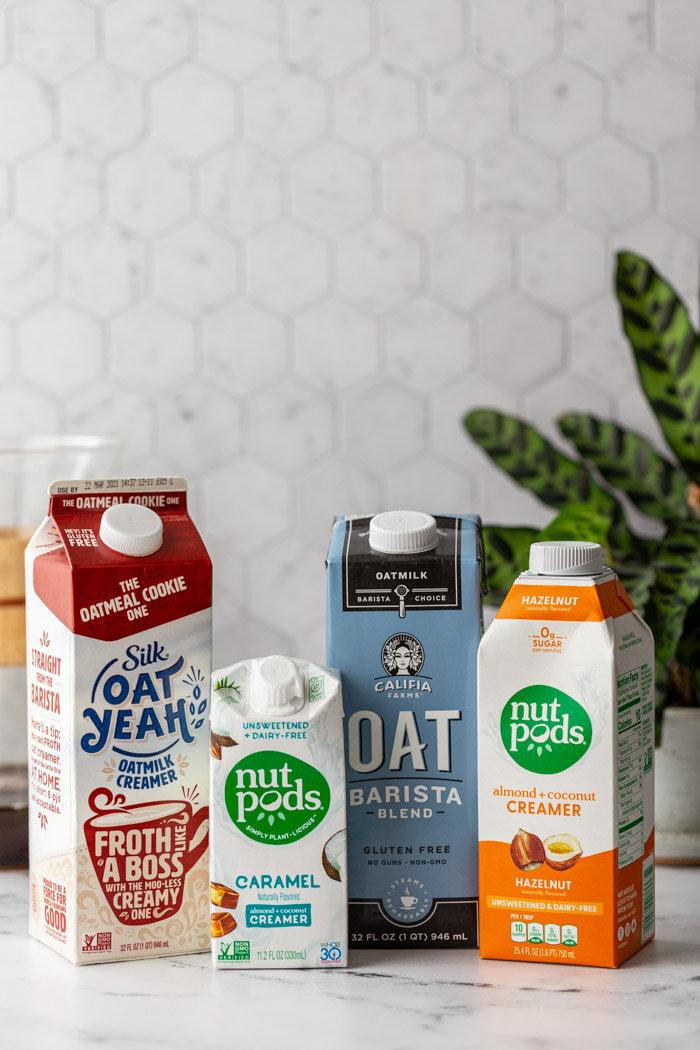 After doing Veganuary (going vegan for a month) this year, i've now tried a LOT of different vegan coffee creamers. As I've tried to cut more animal products from my diet over the past few years, my daily coffee has been a place of resistance for me. I LOVE a good creamy coffee and have stuck with simple half and half for a long time out of ease.
But when I tried Veganuary, I wanted to go all out. SO, I asked on Instagram what creamers you all recommended and I tried many of them for myself.
I also have a FULL video review of the creamers on Instagram that you can check out HERE if you'd like 🙂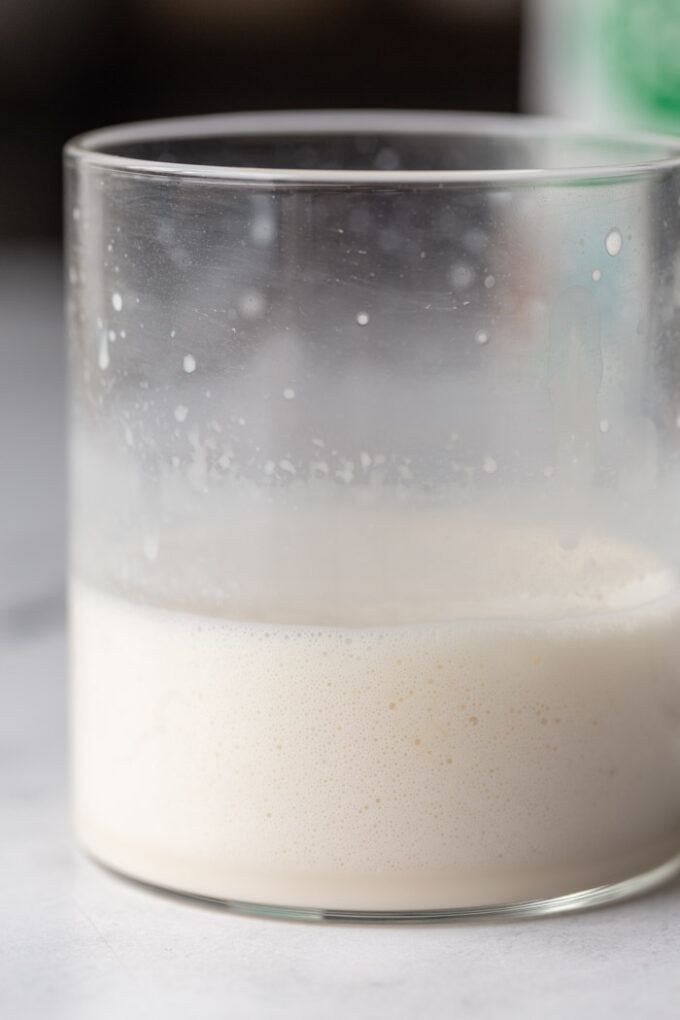 Today I'm going to share the GOOD, the BAD, the FROTHY, and the NOT SO frothy creamers that I tried. My plan is to continue trying out new dairy free creamers in the coming months and I'll surely add to the list every time I try a new one. There are SO MANY on the market right now so I'm sure it'll take me a while 🙂
So, without further ado, let's make some coffee, shall we?
Here are the 7 vegan coffee creamers that I have reviewed so far:
Silk Oat Yeah Oatmilk Creamer "The Oatmeal Cookie One"
Nut Pods Almond + Coconut Caramel Creamer
Nut Pods Almond + Coconut Hazelnut Creamer
Califia Farms Oat Barista Blend
Trader Joe's Coconut + Almond Vanilla Creamer
Plant Folk Coconut Creamer Original
Natural Bliss Coconut Milk Creamer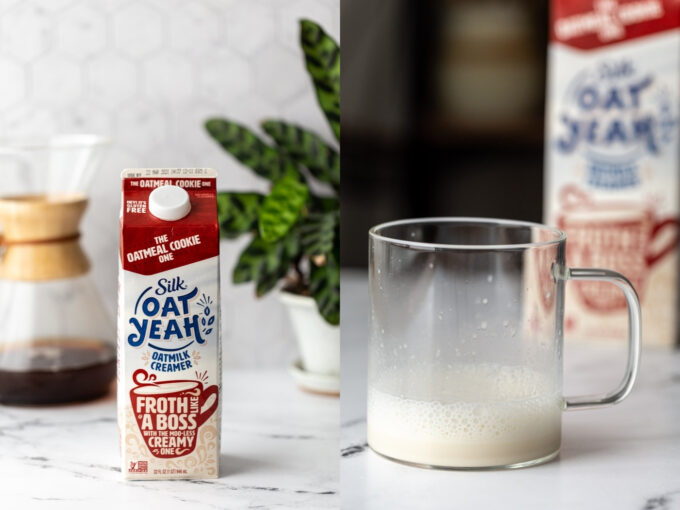 1. Silk Oat Yeah Oatmilk Creamer
Taste: rather sweet and the oatmeal cookie flavor really comes through in a good way!
Texture: creamy and smooth and mixes well into the coffee
Froth-ability: not *super* frothable (like the least frothable of the ones I tried but the taste makes up for it)
Overall rating: 10/ 10 (for a vegan creamer) YUM!
This is my absolute favorite that I have tried so far! The sweetness kind of threw me off at first and I wasn't sure I liked it. However, I've since become obsessed and I'm pretty sure that I'll keep this around all of the time! But if you're not a sweet coffee person, this might not be for you.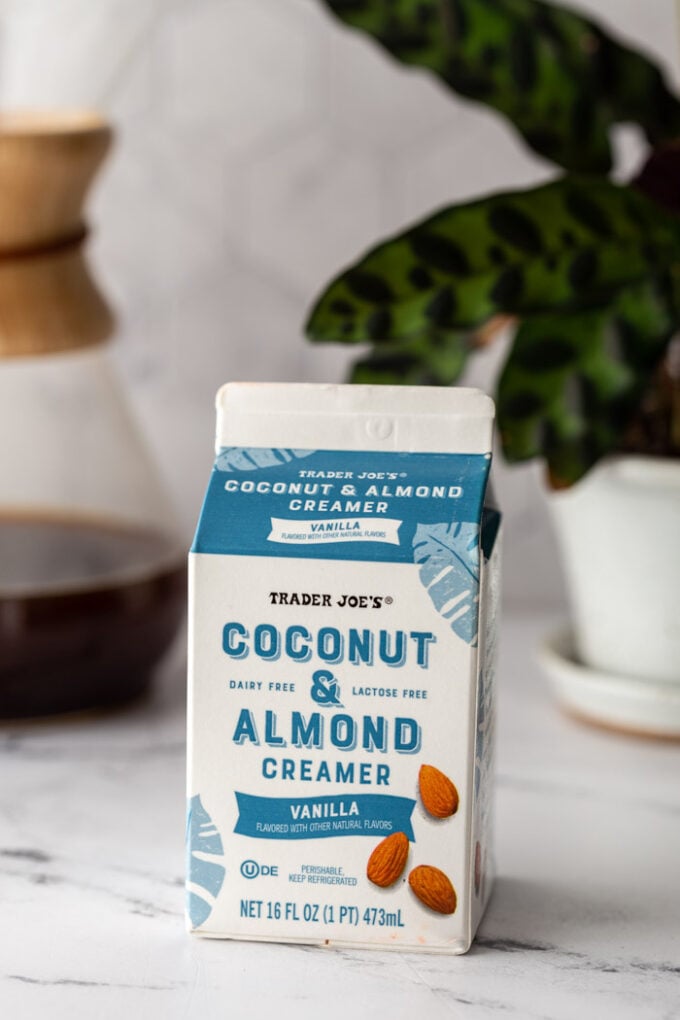 2. Trader Joe's Coconut & Almond Vanilla Creamer
Taste: slightly sweet but not overbearing at all. Vanilla flavored.
Texture: Super creamy and smooth
Froth–ability: This one froths well and is pretty similar to what you would get from dairy cream.
Overall rating: 10/10- love this one!
This is my second favorite and my go to for daily use. I originally wanted to find a good PLAIN creamer that could replace my half-and-half but I actually like the vanilla flavor in this. Such a great all around creamer!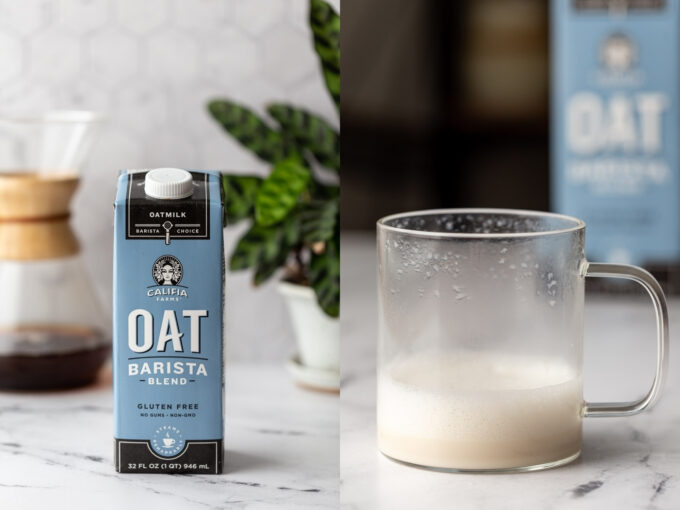 3. Califia Farms Oat Barista Blend
Taste: plain and most similar to dairy milk in my opinion
Texture: creamy and smooth with a similar texture and thickness to half and half
Froth–ability: this one is SUPER frothy and I love it for that. It's particularly great for lattes and other foam drinks.
Overall rating: 9/10- overall great creamer
This was the most highly recommended creamer in my Instagram poll. It's widely available (I've found it at most of my local grocery stores) and reasonably priced for how big the container is. When I'm using this for my daily coffee, this will last me multiple weeks!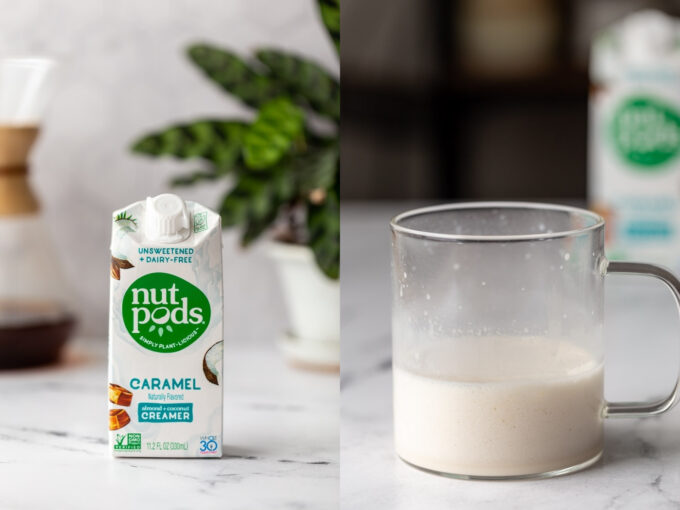 4. Nut Pods Almond + Coconut Caramel Creamer
Taste: a bit sweet with the faintest taste of artificial sweetener to it
Texture: creamy and a bit thin
Froth–ability: this is the frothiest of all of the creamers that I tried and I like it for that reason alone.
Overall rating: 7/10
This was probably the second most recommended creamer but I just wasn't a huge fan. If it's all I had, I'd be satisfied but I didn't love it. The overall texture and foam is good but the taste was meh to me.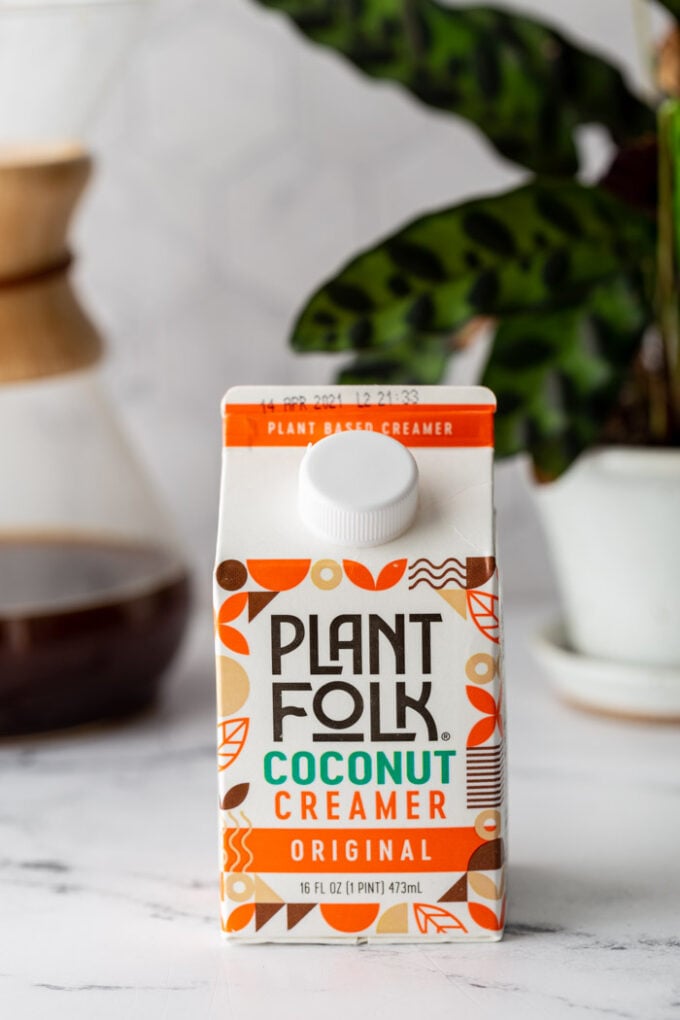 5. Plant Folk Coconut Creamer Original
Taste: super plain which I like for lattes etc
Texture: simple and creamy like regular milk
Froth–ability: this one was also pretty frothy
Overall rating: 7/10
Overall this was pretty good but it wasn't anything to rave about. I picked it up randomly at Trader Joe's and while it was okay, I likely wouldn't buy it again.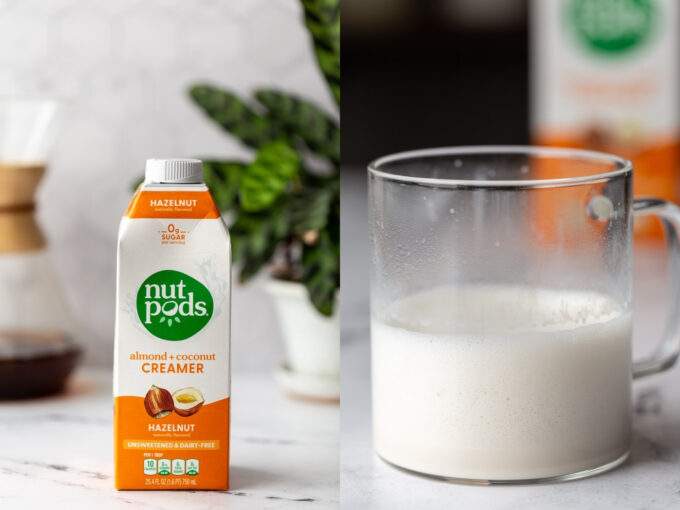 6. Nut Pods Almond + Coconut Hazelnut Creamer
Taste: Super gross! This had an overwhelming artificial flavoring taste to me and I hated it.
Texture: similar to the other nutpods creamer, the texture was really nice
Froth–ability: Very frothy
Overall rating: 3/10
I just really hate this one. haha. It's the only one that I just couldn't finish and I usually love hazelnut flavored things.
7. Natural Bliss Coconut Milk Creamer
Taste: Plain
Texture: Smooth out of the bottle…
Froth–ability: not very frothy
Overall rating: 0/10
I'm not sure if it's the acidity in the coffee I use or what but this creamer just curdled uncontrollably when I used it. I tried heating it at different temperatures before adding the coffee and several other things. I always ended up with slightly curdled coffee. BLEH
---
That's all for now! PLEASE tell me what your favorite creamers are and which one I should try next! Always looking to try more and add to this list!